YELLOW RIVER TRAP LEAGUE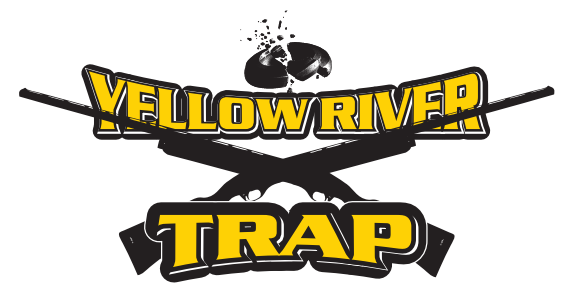 The Yellow River Trap League runs on Tuesday and Thursday evenings May through August. Shooting takes place on one of our 4 trap ranges that are equipped with automatic voice activated controls. Teams consist of 10 members. Each team member shoots at of 5 clay birds from five different stations for a total of 25 birds per round. We also offer an 8 week junior trap league that starts the week after schools go on summer break. Trap shooting is ONLY allowed during league nights and open shoots on Sundays.
For more information about the Yellow River Trap League please contact Dave Balko at 715-313-0824 or by email.
Schedules and Stats
2022 Season – May 3 through August 18
Tuesday Night
Teams
Schuetzy's 2
Color Center
Schuetzy's 1
Northern Custom Metal Fab
Krista Computers
Liner
Chilson's
League Average
Thursday Night
Trap
1-2
3-4
1-2
3-4
1-2
1-2
Times
7:00
7:00
7:30
7:30
8:00
8:30
May 5
8-4
6-5
1-9
7-10
11-3
12-2
May 12
2-11
9-6
10-8
3-4
12-1
5-7
May 19
10-5
6-12
1-11
4-2
7-9
8-3
May 26
2-3
4-1
12-7
5-8
11-6
9-10
June 2
1-3
10-12
5-9
7-11
8-2
6-4
June 9
4-7
11-10
3-6
8-9
12-5
2-1
June 16
9-12
1-8
7-3
6-2
10-4
5-11
June 23
11-9
2-7
1-6
3-10
4-5
8-12
June 30
6-8
5-3
12-11
9-4
10-2
7-1
July 7
6-7
8-11
2-5
4-12
3-9
1-10
July 14
5-1
12-3
10-6
9-2
7-8
11-4
July 21
10-7
4-8
2-12
5-6
9-1
3-11
July 28
1-12
4-3
8-10
7-5
11-2
6-9
Aug. 4
9-7
12-6
3-8
11-1
5-10
2-4
Aug. 11
10-9
3-2
1-4
7-12
6-11
8-5
Aug. 18
11-7
3-1
2-8
9-5
4-6
12-10
Teams
Frog Hop 2
Elk Mound Seed
Pozarski Plumbing
Loaded Liner
Frog Hop 1
Cadott Color Center
Misfits
Jesse Jones Construction
Irwin Construction
J&J's
Halfway
Halfway 2